Note that these pictures were taken in midsummer instead of when we will be filming in January... So by then a lot of the pretty green-ness and flowers will be gone!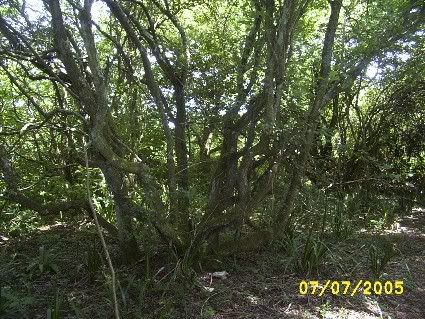 An interesting area for a "place of evil" with these very angular thorn trees that look much eviller than the normal soft curved tree trunks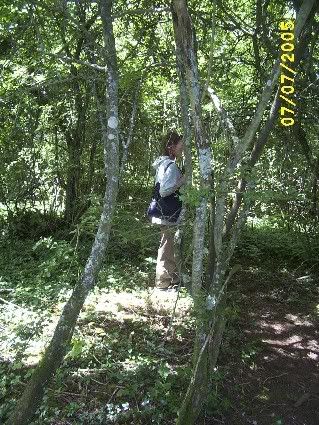 Looking away from the thorn trees deeper into the wood (and the person there is Mum by the way!)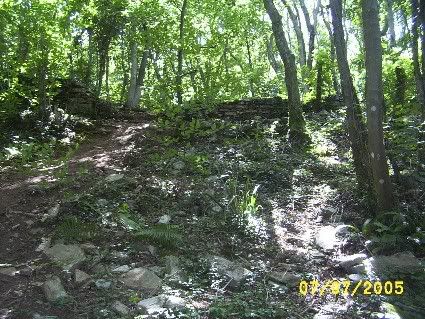 smashed ancient stone walling at the top of a steep but climbable slope. (part of ancient Sith ruins)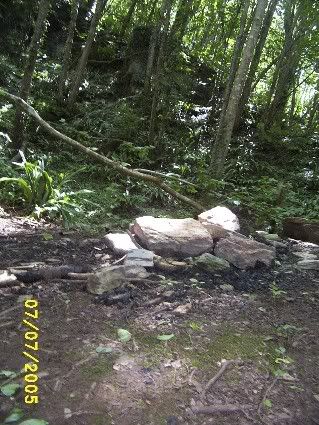 At the bottom of this slope is a deep dell (actually about 20ft high stone walls at the back, and overgrown. This is an idea for where the crew of the crashed ship will initally camp)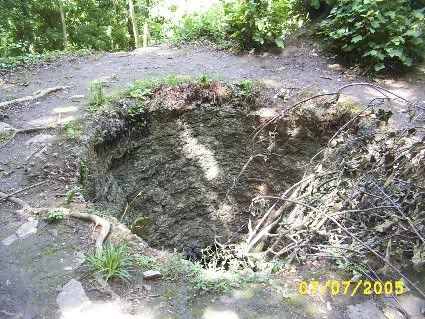 And right below that dell....the aforementioned lime-kiln: (oooooooooopps entrance to Sith temple) from the top.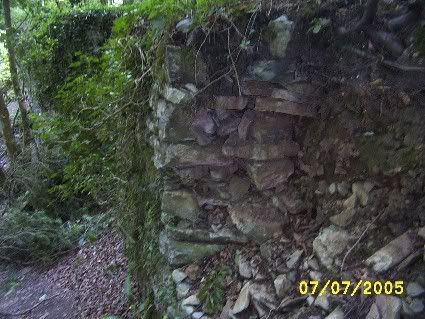 from the side.......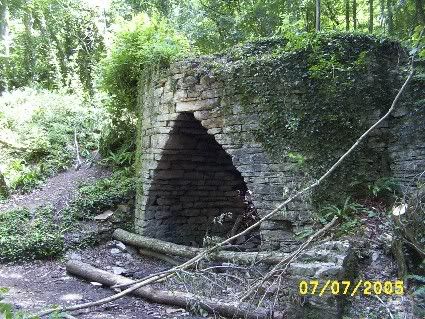 the "doorway".............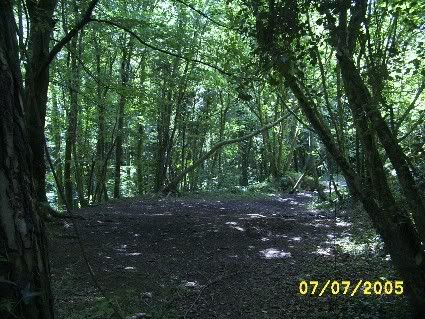 random clearish ledge with a grarled tree just out of sight. Got a feeling it will be handy....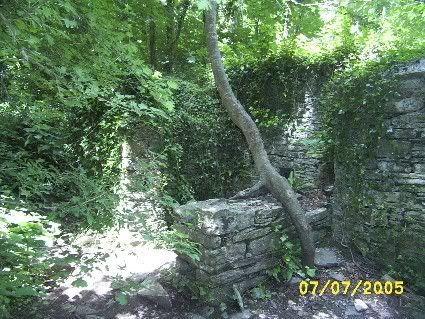 another possible bit of ancient ruin.....